International Partnership Advisors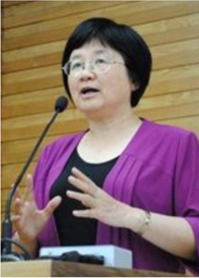 Prof. Dr. Xiangming Chen is Professor of education and director of Center for Basic Education and Teacher Education at Graduate School of Education, Peking University, China. She obtained Bachelor of Arts degree in Human Normal University in 1982, Master of Arts degree from Beijing Normal University in 1987, and Master of Education and Ed. D. from Harvard University in 1989 and 1994 respectively. Since 1970, she has worked as factory worker, primary and secondary school teacher, and university professor at different periods of her life. She was a visiting professor in Oxford University in 1999, in Nagoya University of Japan in 2010, and in the National Institute of Education in Nanyang Technological University of Singapore in 2012.
Prof. Chen's major research areas include qualitative research methodology, teacher education, curriculum development, as well as learning and teaching. She has been team leader for more than 10 national and international research projects on education, especially basic education for poor rural areas in China. She has also worked as national consultant for many international organizations such as the World Bank, UNDP, and UK DFID. One of her major projects is participatory teacher training for the new basic education curriculum reform, which has made great impact on teacher training in China. She has also been leading a university-school collaborative research project on teachers' practical knowledge, as the theoretical foundation for teacher professional development. By now Prof. Chen has published 10 books (including editing) and over 150 articles on education and research methodology. Prof. Chen has been teaching courses on qualitative research methods, teacher education, curriculum development and instruction for graduate students in Peking University and many other higher learning institutions as guest lecturer. She was rewarded the 1st Class Prize on Teaching in 2001 and Excellent in 2009 by Beijing Municipal government. In addition, Prof. Chen is serving on many committees, as adjunct professor of quite a few universities, and a member of the Standing Committee of Chinese Educational Association as well as many journals.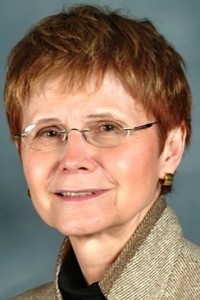 Gerry Connelly is Director of Policy and Knowledge Mobilization for The Learning Partnership and is an adjunct professor at York University. She is the former Director of Education of the Toronto District School Board and Director of the Curriculum and Assessment Policy Branch in the Ontario Ministry of Education. Gerry's career includes teaching and administration in both rural and urban environments in Alberta, the Northwest Territories, the United States and Ontario, at both the secondary and post-secondary levels. She has also worked in South Africa, China and Estonia providing advice on inclusive schools, teaching and learning, curriculum development and second language learning.
Gerry serves on several boards including the Children's Aid Society of Toronto, Humber College and Free the Children. She has also co-chaired the Sustainability and Education Academy which provided leadership training and support both nationally and internationally in the area of Education for Sustainable Development.Gerry is the recipient of many awards including the Distinguished Educator Award from OISE/University of Toronto, the Government of Ontario Teacher Dedication Award by the Royal Conservatory of Music, Learning Through the Arts, the Ontario Supervisory Officers provincial award for Leadership in Public Education. Several other awards have acknowledged her commitment to equity, and community engagement. These include the City of Toronto Bob Marley Award, the Fraser Mustard Award and the University of Toronto Arbor Award. She is the recipient of the Science Teacher of the Year Award, Lifetime Achievement Award as a Leader in Science and 2014 Phi Delta Kappan/UToronto Outstanding Educator Award.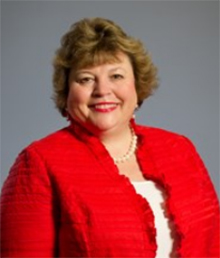 Cheryl J. Craig, Ph.D., is a Professor in the Department of Curriculum and Instruction, College of Education, University of Houston, where she is the Coordinator of Teaching and Teacher Education. Her research niche focuses on the influence of context on teachers' knowledge developments, their communities of knowing and their curriculum making. She is a co-editor of the Association of Teacher Educator Yearbook, Executive Editor of Teachers and Teaching: Theory and Practice and an Associate Editor of Reflective Practice. Craig's research regularly appears in the field's most esteemed journals. In 2011, she was named an American Educational Research Association Fellow. In 2012, she received the Lifetime Achievement Award from Division B (Curriculum Studies), American Educational Research Association.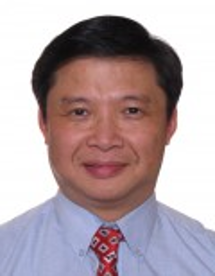 Zongyi Deng (PhD, Michigan State University) is an associate professor at National Institute of Education, Nanyang Technological University, Singapore. A former associate professor at the University of Hong Kong (HKU), he is currently an honorary research associate with Wah Ching Centre of Research on Education in China, HKU. He is also an executive editor of Journal of Curriculum Studies (JCS), and has recently edited two special issues for JCS with the support of Ian Westbury: The Practical, Curriculum, Theory and Practice (2013) and Confucianism, Modernization and Chinese Pedagogy (Part 2) (2014, forthcoming). His latest publication is Globalization and the Singapore Curriculum: From Policy to Classroom (with S. Gopinathan and Christine Lee; Springer, 2014).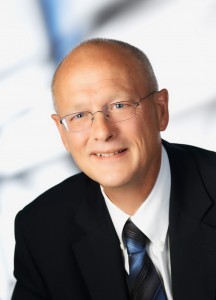 Stefan T Hopmann, since 2005 Professor of Comparative Education and History of Education at the University of Vienna, following similar appointments in Germany and Norway. Guest stays at universities e.g. in Denmark, Norway, Finland, Switzerland, and the US. General editor of the international Journal of Curriculum Studies. Member of the Editorial Board of the European Educational Research Journal and of the Journal of Educational Change. Invited keynotes at many national and international conferences (e.g. in China, Denmark, Germany, Sweden, Norway, and the US). Review and evaluation assignments for many national and international research associations (such as AERA, EERA), journals and universities. Since a doctoral dissertation on Curriculum Making as Administrative Action (Lehrplanarbeit als Verwaltungshandeln; Kiel 1988) involved in historical and comparative curriculum research, including comparative studies (Didaktik meets Curriculum, 1995ff.; Achieving School Accountability in Practice, 2003ff.) as well as empirical research and national case studies. Currently leading a longitudinal study on policy based curriculum change in Austria (2010-2014).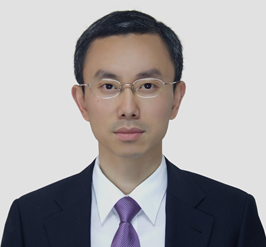 Mr. Peter Liao (BA, English, Chongqing Normal University, MBA, Chongqing University and PhD, Comparative Education, Southwest University) is the Trade Commissioner responsible for education at the Consulate General of Canada in Chongqing, China. Prior to joining the Consulate in 1998, he served three years as International Partnerships Manager in Chongqing Normal University International. Peter Liao is recipients of a Government of Canada Merit Award (2003), Canadian Minister of International Trade Citation for International Commerce (2007) and Government of Canada Public Service Award of Excellence (2010). In 2013, Mr. Liao received an award signed by Prime Minister Stephen Harper and two Deputy Ministers in recognition of his 15 years of service to the Government of Canada.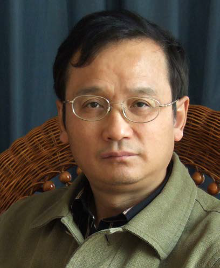 Professor Wu Zongjie is Director of Institute of Cross-Cultural Studies, Zhejiang University, coordinating the research cluster in education and curriculum study. His work is also associated with the Centre for Intangible Cultural Heritage Studies. Wu's research cuts across multiple disciplines with a focus on cross-cultural discourses. Recently he has been looking beyond institutionalized schooling to seek for Confucian meanings of the learning embedded in pedagogical ritual space. The result of the research was published across various disciplines, especially in education, discourse study, anthropology, heritage study, history, and communication. His transdisciplinary inquiry treats pedagogy as the core to explore the meanings of cultural life. He has collaborated on many heritage related projects, and currently is working as a World Bank consultant for Shandong Confucius Cultural Heritage Conservation Project. Wu's research has been published in high-profile journals and internationally recognized books.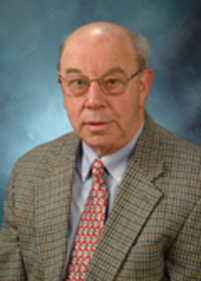 Ian Westbury is a professor emeritus of curriculum & instruction at the University of Illinois at Urbana-Champaign and is General Editor emeritus of the Journal of Curriculum Studies. He has worked on cross-national studies of school achievement, the German Didaktik tradition, and is currently completing a comparative study of state governance of the curriculum that draws on experiences in Finland, Germany, Norway, Switzerland, and the United States. He has been interested in China since teaching Chinese history at the University of Melbourne and is currently hosting groups of Chinese scholars and graduate students at the University of Illinois at Urbana-Champaign. His doctorate is from the University of Alberta and he has an honorary doctorate from Åbo Akademi University in Finland.