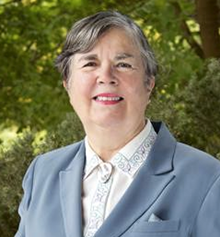 Ruth HAYHOE is a professor at the Ontario Institute for Studies in Education of the University of Toronto. Her professional engagements in Asia have spanned 30 years, including foreign expert at Fudan University in Shanghai in the early 1980s, First Secretary for Education, Science and Culture at the Canadian Embassy in Beijing, 1989-1991, visiting professor at Nagoya University on a Japan Foundation fellowship in 1996, and Director of the Hong Kong Institute of Education, 1997-2002. Ruth has authored or edited more than a dozen books and published about 80 articles in refereed journals. Her newest book, China through the Lens of Comparative Education: The Selected Works of Ruth Hayhoe comes out in November of 2014 with Routledge's World Library of Educationalists. Other recent books include Portraits of 21st Century Chinese Universities: In the Move to Mass Higher Education, co-authored with Jun Li, Jing Lin and Qiang Zha (Hong Kong: Comparative Education Research Centre, University of Hong Kong and Dordecht: Springer, 2011), Comparative and International Education: Issues for Teachers, co-edited with K Mundy, K Bickmore, M Madden and K Madjidi (New York: Teachers College Press and Toronto: Canadian Scholars Press, 2008) and Portraits of Influential Chinese Educators (Hong Kong: Comparative Education Research Centre, University of Hong Kong and Dordecht: Springer, 2006).

Ruth has received many honors, including Honorary Fellow, University of London Institute of Education (1998), the Silver Bauhinia Star of the Hong Kong SAR Government (2002), Commandeur dans l'ordre des Palmes Académiques of the Government of France (2002) and Honorary Fellow of the Comparative and International Education Society (2011). In 2012 she was appointed CJ Koh Professor at the National Institute of Education, Nanyang Technological University, Singapore.Ruth has nurtured an active doctoral thesis group since 2005, and her doctoral students have done sustained field research on higher education issues in all of the following jurisdictions: China, Hong Kong, Singapore, Japan, Malaysia, India, Vietnam, Thailand, Cambodia, France, Belgium, Estonia, Norway, Greenland, Tanzania, South Africa, Venezuala and Iraq, as well as Canada and the USA.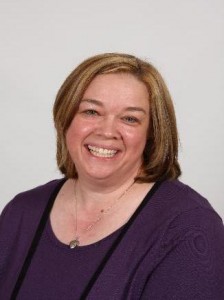 Heather Pratt, Executive Director, Research and Innovation at the University of Windsor has more than 14 years of progressive research administration experience and has seen the research culture at the university broaden significantly with funding levels almost doubling during her tenure at the University. Heather also has more than 15 years experience in the Windsor manufacturing sector as a controller and operations manager for various companies within the Windsor-Essex region. These organizations ranged from Plastic injection molding, painting and decorating, metal stamping and Tool and Die organizations. Many of the positions held also involved Scientific Research & Experimental Development (SR&ED) research and development claims and required close coordination with all levels within the organizations. Heather is also an alumni of the University of Windsor and holds a Masters of Business Administration ( MBA) and a Bachelors of Business Studies, Accounting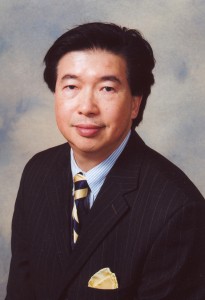 Dr. K.W. Michael Siu is currently Professor of Chemistry and Biochemistry, and Vice-President, Research and Innovation at the University of Windsor. Until the end of 2012, he was Distinguished Research Professor and NSERC / AB SCIEX Senior Industrial Research Chair in Analytical Mass Spectrometry at York University. He was the Founding Director of York's Centre for Research in Mass Spectrometry. Siu served on the Board of York University, 2004-2006, and as Associate Vice-President Research, Science & Technology, 2005-2011. Siu's research interests span from fundamentals of mass spectrometry and ion chemistry, to next-generation mass spectrometry equipment, and to applications in proteomics and cancer biomarker discovery and verification. He has published over 240 scientific papers and 7 peer-reviewed book chapters, co-edited two books, and given over 440 presentations, of which 50% were invited, keynote or plenary.
Dr. Siu has received many awards and honors. Recent accolades include the Federation of Chinese Canadian Professionals Education Foundation's Award of Merit (2002), the Gerhard Herzberg Award from the Canadian Society for Analytical Sciences and Spectroscopy (2004), the F.P. Lossing Award from the Canadian Society for Mass Spectrometry (2005), the Maxxam Award from the Canadian Society for Chemistry (2006), the New Pioneers Award in Science and Technology from Skills for Change (2007), Distinguished Research Professorship from York University (2007), Fellowship of the Royal Society of Canada (2009), and Chinese Canadian Legend Award (2012). Siu has served / serves on a number of editorial boards, including Mass Spectrometry Reviews (2003-), Journal of the American Society for Mass Spectrometry (2005-2010), Clinical Proteomics (2005-, currently Associate Editor), and Analytica Chimica Acta (2011-). He has also been active serving on boards and executives of societies and associations, including: Human Proteome Organization (Director, 2010-2012), Canadian National Proteomics Network (Chair, 2008-2012), Canadian Society for Mass Spectrometry (President, 2009-2012), Ontario Cancer Biomarker Network (Chair, 2006-), and BC Proteomics Network (Board, 2009-).