FIFTH ANNUAL INTERNATIONAL CONFERENCE ON RECIPROCAL LEARNING BETWEEN EASTERN AND WESTERN EDUCATION
第五届东西方教育互惠学习国际会议
May 20, 2018 Research Conference Highlights
5月20日 研讨会活动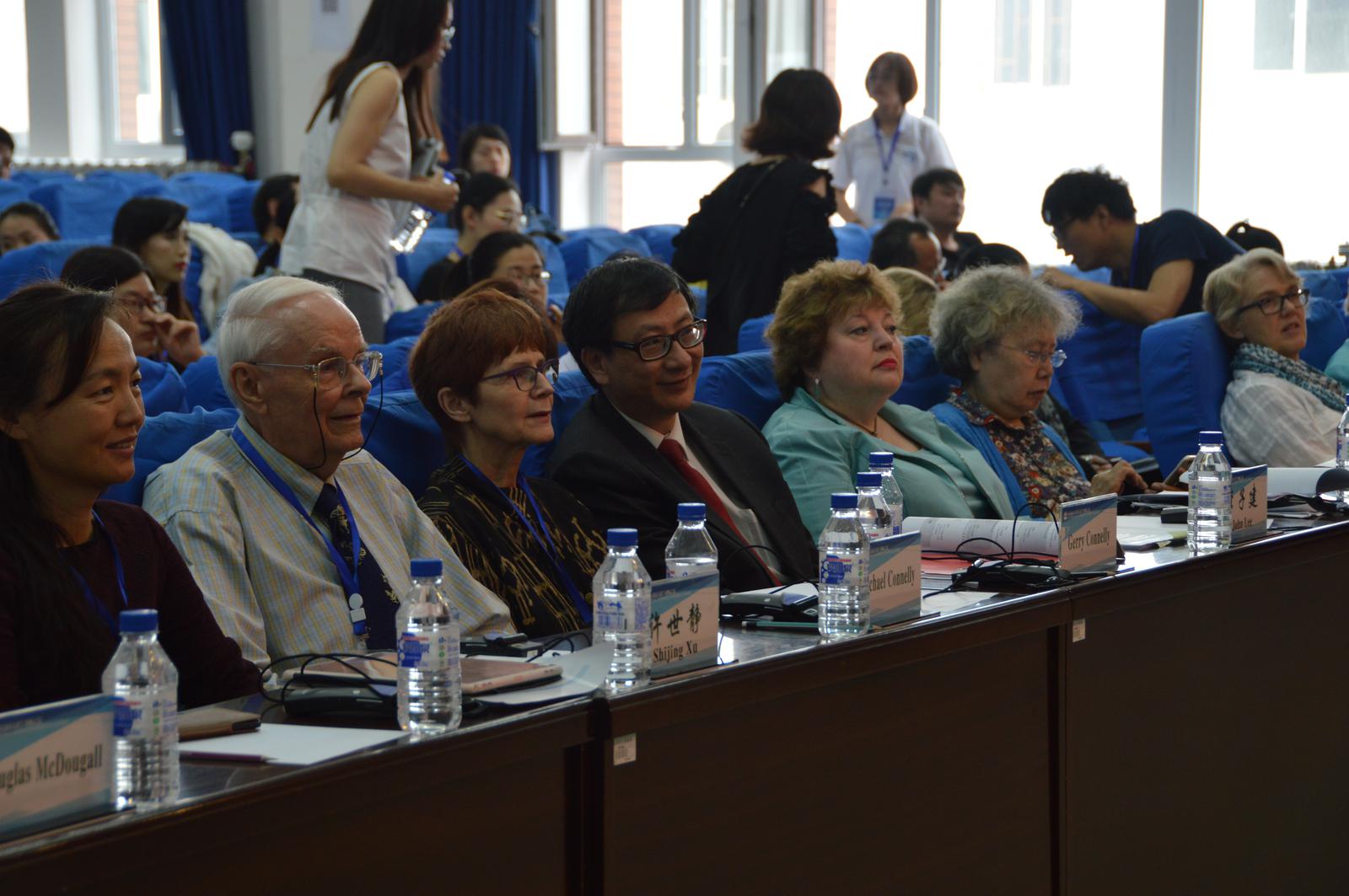 On the third day of the conference (May 20), attendees had an opportunity to deepen their understanding of West-East, Canada-China reciprocal learning through listening to speeches and presentations made by scholars, researchers, and members participating in the Canada-China Reciprocal Learning Partnership Project. The morning plenary session featured guest speakers from Canada, Singapore and the United States. A total of six presentations were made. Each presentation helped further attendees' understanding and practice of West-East, Canada-China reciprocal learning from different standpoints and perspectives.
5月20日,会议正式进行第二天,上午两组论坛演讲,下午首先是中加互惠学习大项目组专场展示,随后是8组圆桌研讨。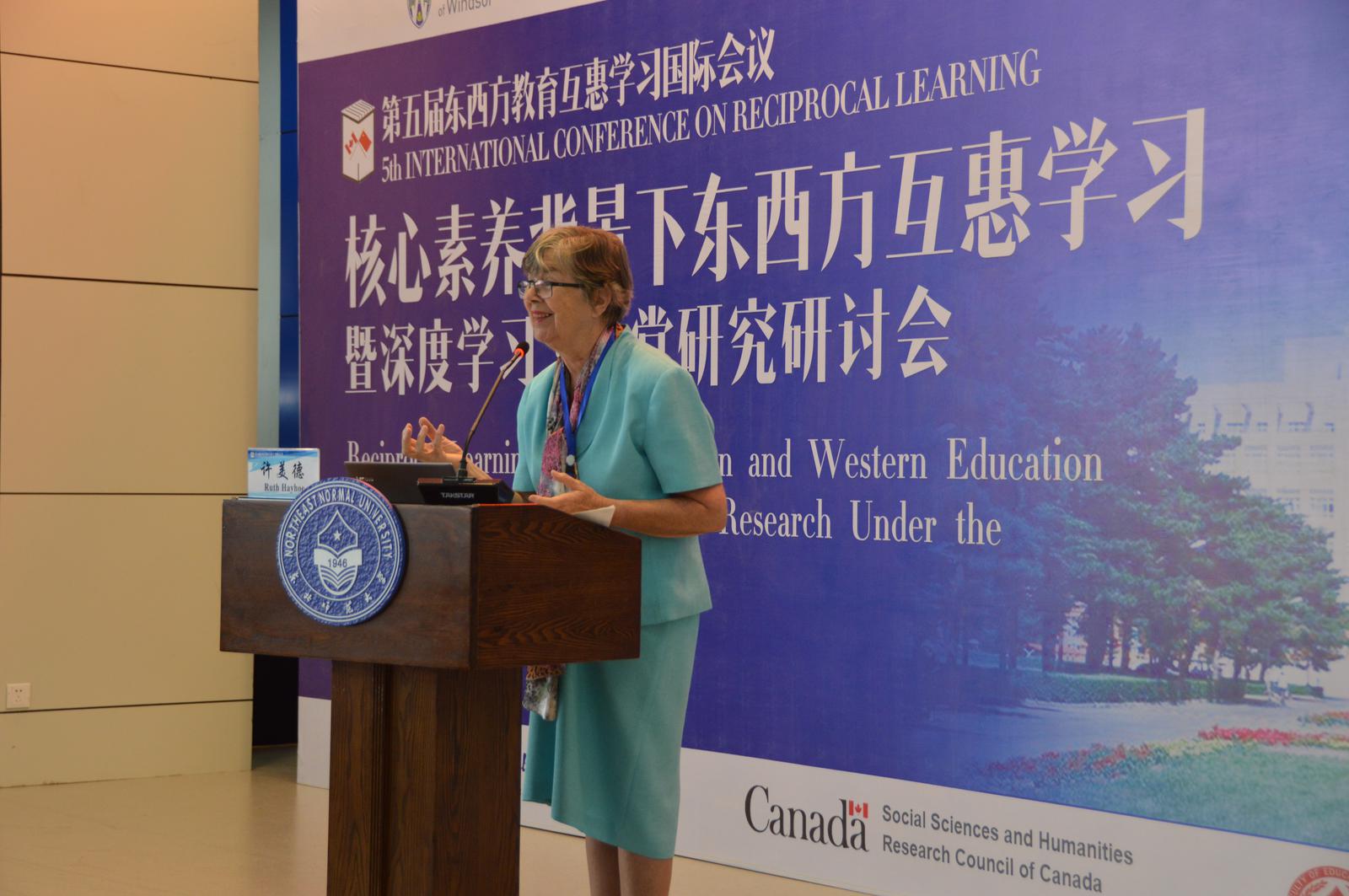 许美德教授(加拿大多伦多大学)
亚洲高等教育传统:对于教师意味着什么?
In her presentation, Professor Ruth Hayhoe pointed out that the shuyuan were deeply shaped in spirit, curriculum, organizational pattern and finances by the monastic communities established by Chinese monks. The shuyuan spirit had also influenced many progressive Chinese scholars who shaped China's early modern universities.  The shuyuan spirit that contemporary teachers could learn from include: a genuine care for human moral and spiritual wellbeing, close relations between teachers and students, a commitment to human flourishing for all, harmony within diversity, Normal School as the model for society.
Ruth Hayhoe教授在她的演讲中指出,中国僧侣建立的修道院社区对中国书院精神,课程,组织模式和财务方面都有着深刻的影响。书院精神影响了许多中国早期推动现代大学建立与进步的中国学者。 当代教师可以学习的书院精神包括:真正关心人类的道德和精神福祉,师生之间的密切关系,人类对所有人的繁荣,多样性的和谐。师范学校应该作为社会的典范。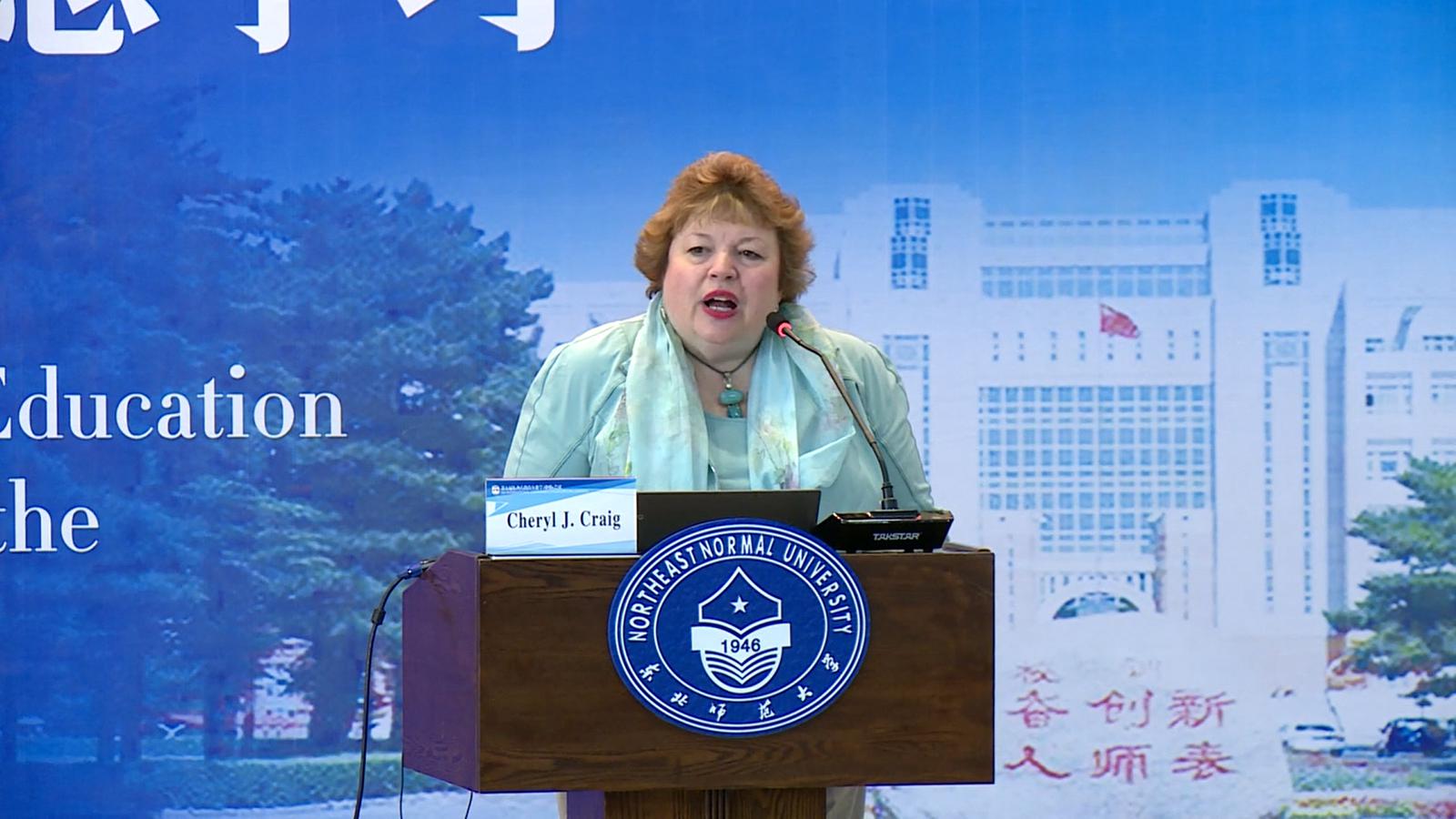 Cheryl J. Craig教授(美国德州农工大学)
互惠学习,课程编制和最完美的自己
Professor Cheryl Craig highlighted the potential of Canada-China reciprocal learning partnerships in providing opportunities for teachers to cultivate and teach their best loved-selves, and not becoming the curriculum themselves.
Cheryl Craig教授强调了中加互惠学习伙伴关系的潜力,为教师提供培养与发现他们最爱的自我的机会,而不是单纯的关注课程。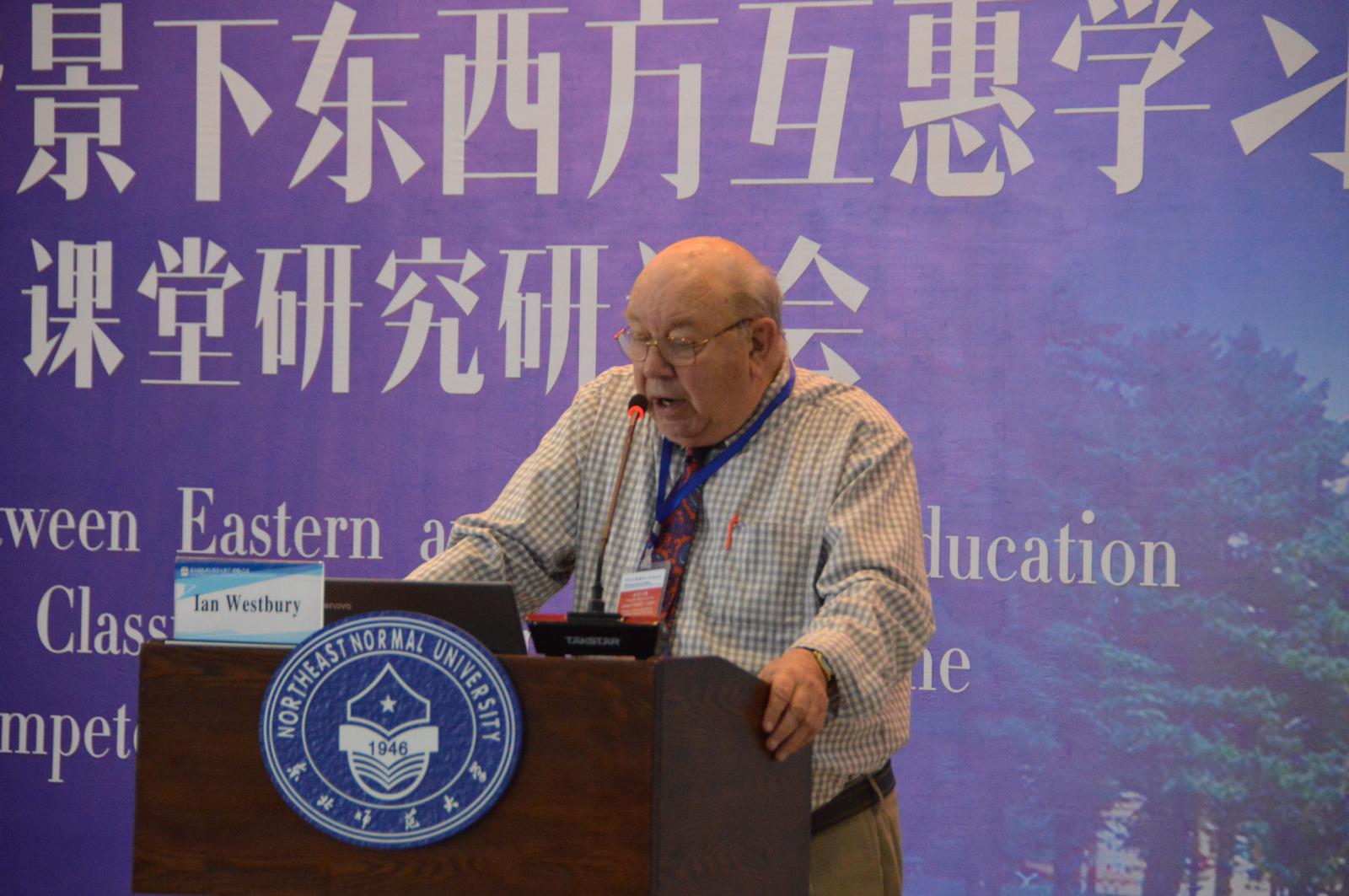 Ian Westbury教授(美国伊利诺伊大学)
教师眼中的教育政策变革:基于教师对中加中学教育政策变革反应的调查研究
Professor Ian Westbury presented findings from surveying Canadian and Chinese teachers' perspective of policy change in their respective country.  He said that compared to Canadian teachers, Chinese teachers were more supportive of policy change in their country.
Ian Westbury教授介绍了加拿大和中国教师在各自国家政策变化的观点的调查。 他指出,与加拿大教师相比,中国教师更加支持他们国家的政策变革。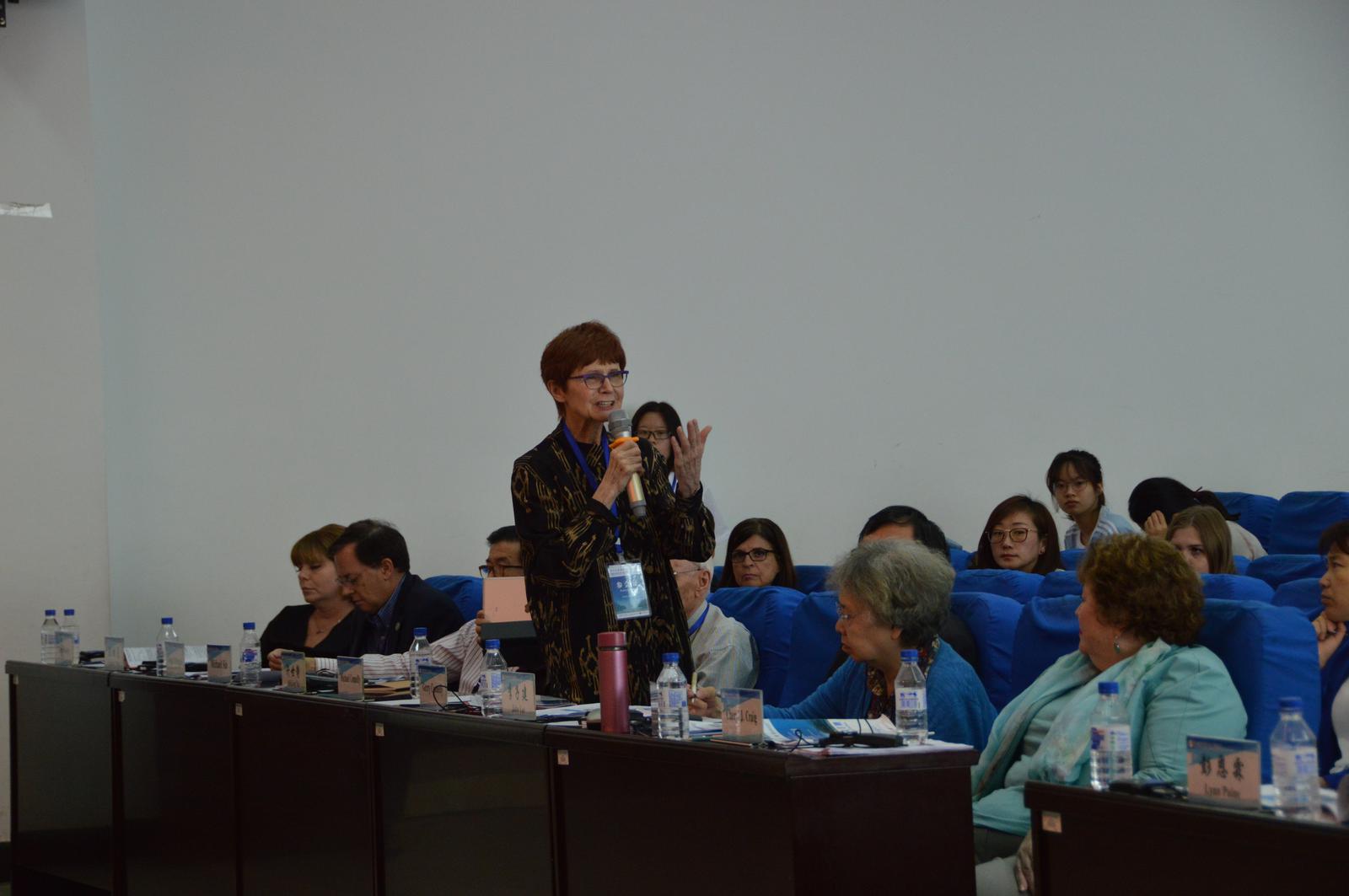 Gerry Connelly教授(加拿大约克大学)
Professor Gerry Connelly introduced Canadian approaches to addressing educational needs of young people in the globalized 21st century. She pointed out the importance for teachers to listen to and learn from young people.
Gerry Connelly教授介绍了21世纪全球化趋势下,加拿大解决年轻人教育需求的方法。 她指出了教师倾听和学习年轻人意见的重要性。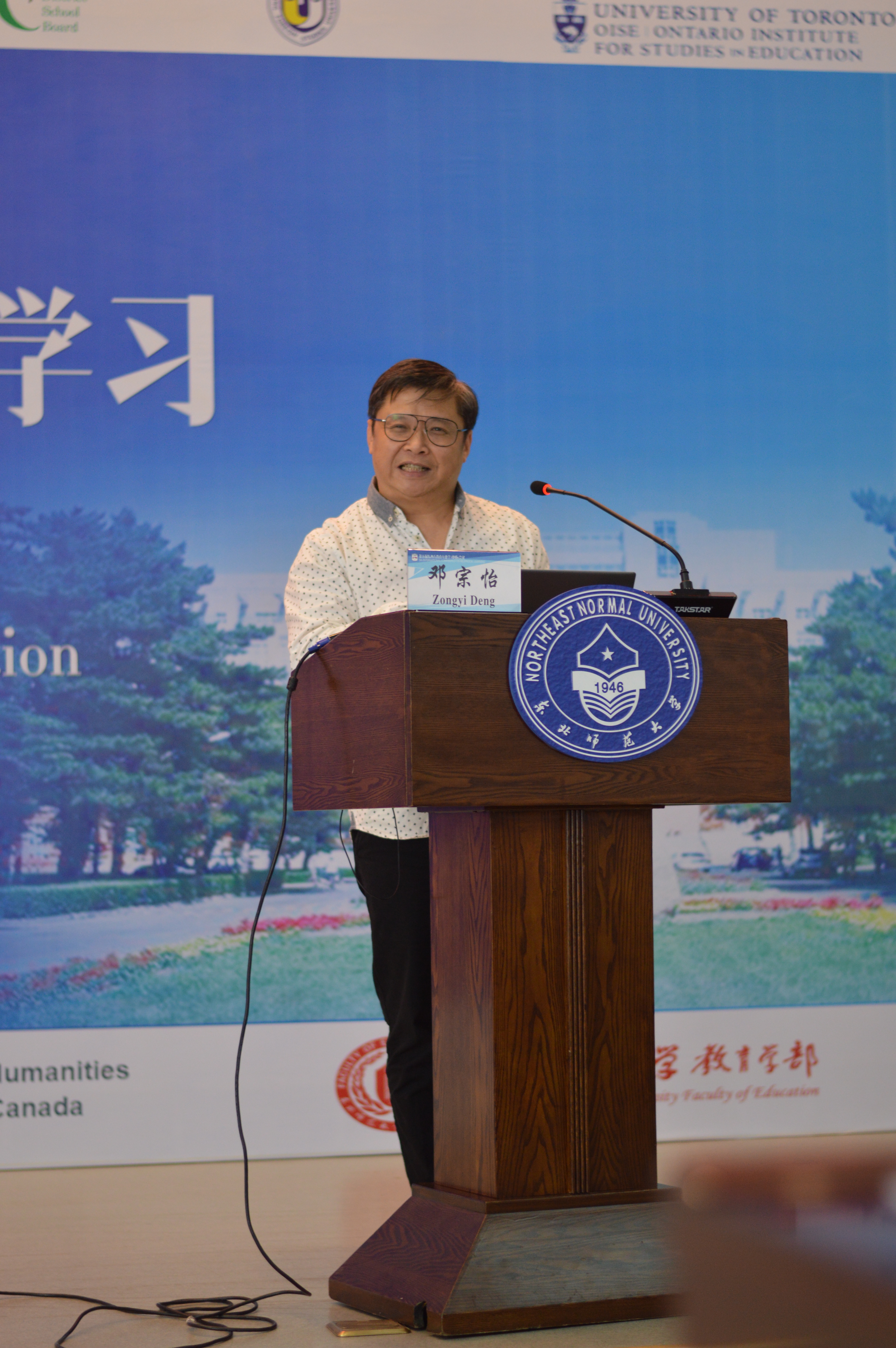 邓宗怡教授(新加坡南洋理工大学国立学院) 互惠学习,PISA和比较教育学:新加坡视角
Professor Zongyi Deng said that comparative studies of student achievement such as PISA do not necessary encourage reciprocal learning.He concluded that reciprocal learning involves: knowing that and knowing how, knowing cultures, traditions, historical cultural narratives, and knowing institutional policies, rules and arrangements.
邓宗怡教授说,PISA等学生成绩的比较研究并没有促进互惠学习。他认为互惠学习包括:理论和实践层面的理解,对文化,传统,历史文化叙事的理解以及对制度政策、规则和安排的理解。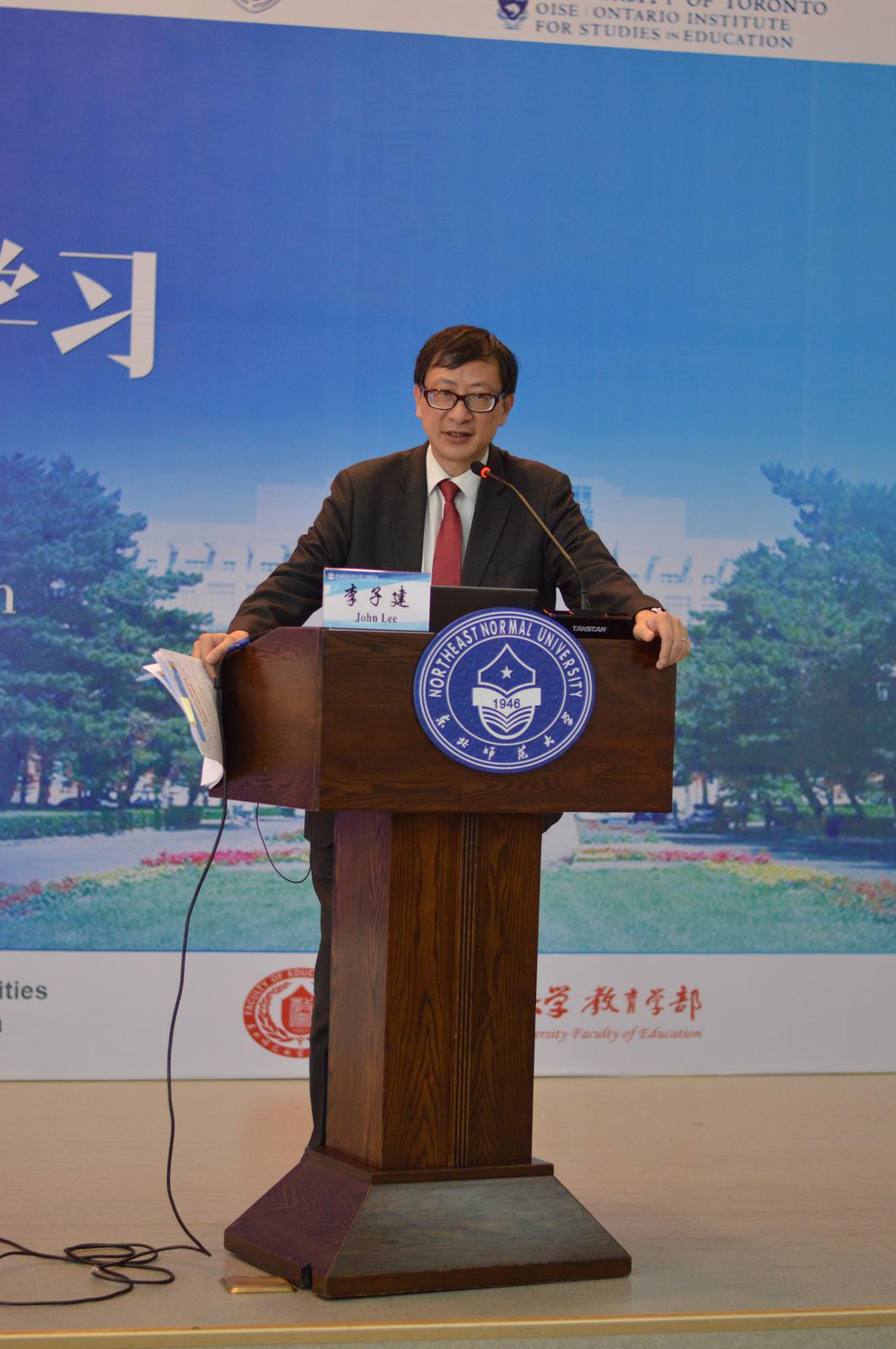 李子健教授(中国香港教育大学 副校长)
21世纪技能与教师教育
Professor John Chi-Kin Lee discussed the key dimensions of 21st century learning and teacher qualities for 21st century learning. He pointed out that one of the major characteristics of a 21st century teacher is technology integration.
李子健教授讨论了21世纪学习的关键维度和21世纪学习的教师素质。 他认为21世纪教师的一个主要特征是技术整合。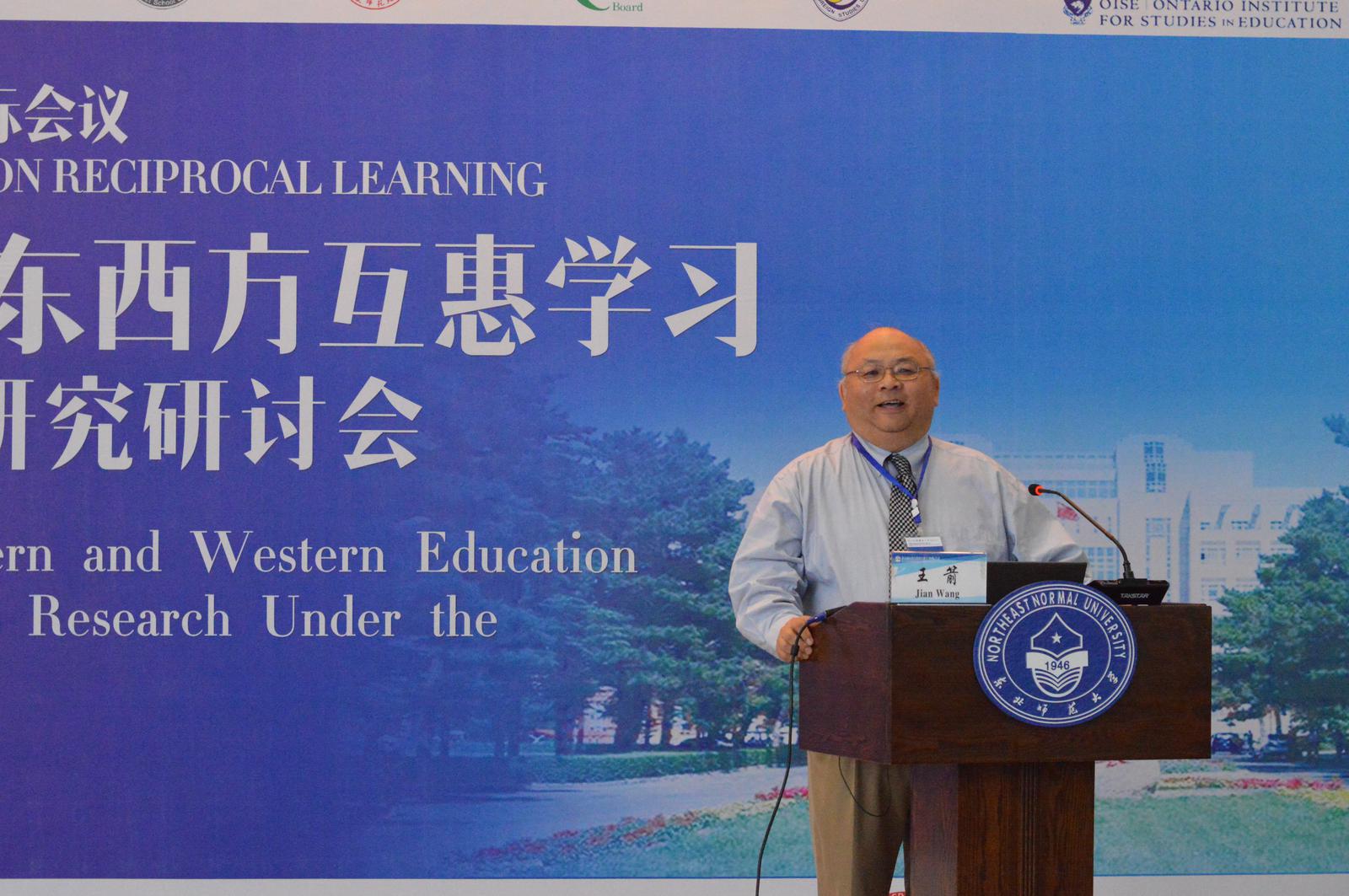 王箭教授(美国德州理工大学)
教学改革背景下中美基础数学课程的内容和教学特点的比较研究.
Professor Wang presented the findings of his comparative study that math teachers in both United States and China still faced many challenges and bar- riers when implementing curriculum reforms in their respective contexts.
王教授介绍了他的比较研究结果,即在各自的背景下实施课程改革时,美国和中国的数学教师仍面临许多挑战和阻碍。
Audience participated actively during the Question and Answer sessions chaired by Professor Ye Lan and Professor Lynn Paine.
当天的会场学术氛围浓厚,演讲嘉宾与参会人员进行了充分的交流和讨论